The Artisan, The Millennial and the Stock Take.
Posted by Nigel Harse FRCSA on 8 January 2019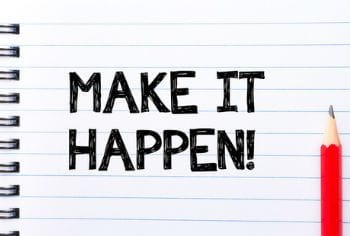 If you enjoy a bit of retail therapy, then this time of year is a gift. From boxing day sales that seem to relentlessly extend well into the new year, to a litany of email alerts that shower us with limited offers and exclusive discount codes, the retail industry is super charged post festive season, promising positive returns for an industry under significant pressure.
For years now, retailers have endured a growing need to transform, facing a world of new competitors at every turn and an increasing demand to provide goods and services at rock bottom prices, often with lightning speed and efficiency.
You might well be wondering what my point is here. But if you think about it carefully, the demands that recruiters face today are not too dissimilar from those already gripping retailers.
So, let me indulge you a little...
As the online giants and big brand retailers battle it out on the field, there's a swell of artisans popping up among the 'burbs providing specialist services to a loyal following of customers.
These guys are niche, they don't get tempted to fill the shelves with special offers or steer away from their core product offering in the hope of snagging a few passers-by. They focus. They listen. And they engage with their customers at every opportunity. They get to know their buyers, help them source hard to find items and recommend new products when the time is right.
Is this how you work with your clients?
Is this how your consultants spend their time absorbed in real conversations, deepening relationships and gaining trust?
Going above and beyond is a key part of the Artisan's tool kit and is as much about passion as it is about sales. Gauging customer interest, inviting feedback and reviewing how particular products perform helps to build clarity and with clarity comes the ability to forecast.
The recruiter's tool kit might not involve a swag of artisan products, but it should be rich with knowledge both of the client needs and challenges and in available talent and where to find it. The need for specialism, passion and a desire to exceed customer expectations is in my opinion going to be essential in 2019.
As a shift in government looks likely, changes in legislation will bring new challenge and demand an innovative and deeper method to our daily activities - which brings me to my next retail comparison.
The stock take.
Periodically, retailers bunker down and take stock of, er well, their stock. While this practice serves as a means to track anomalies, it's also a great way of measuring how well particular products perform.
Applying this theory to your recruitment consultants' skill sets is a great way to gain insight into how well they're likely to fair if and when the market does change.
With many recruitment businesses well stocked with Millennial recruiters, the need for bespoke, tailored service may prove challenging.
Successful recruiters will need to stretch far beyond their keyboard to find talent and retain clients, they will need to look at new ways of working, negotiate different terms and meet client needs with flexibility and tenacity.
You see millennials have for the large part missed out on some valuable skills, they've rarely worked in a market that demands negotiation, conversation and critical thinking. These guys are in tune with social media, email communication and short bursts of activity and instant results.
Navigating shifts in hiring will bring a fresh set of challenges to the recruitment industry and for some it will be uneven new ground. Gearing up teams to adapt, learn new strategies and strengthen connections with clients and candidates will be time well spent this January and may serve you well for the year ahead.

Author:
Nigel Harse FRCSA
About: Highly regarded and widely sought after for his knowledge, unwavering passion and innovation, Nigel is a 40-year veteran of the recruitment industry.
Connect via:
Twitter
LinkedIn