Is Your Recruitment Agency Ready for Life after COVID-19?
Posted by Nigel Harse FRCSA on 21 May 2020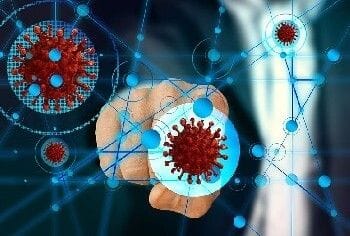 COVID-19 has crushed the recruitment industry and more tough times are on the horizon in 2020. Give your recruitment agency the best chance of resurgence by taking control of your cashflow now.
With the sudden, forceful impact of COVID-19, recruitment agencies are feeling the heat like never before. Over the past few months, Staffing Industry Metrics (SIM) has spoken to over 100 recruitment agency owners across Australia and New Zealand. Unsurprisingly, the vast majority are concerned about the future. While around 20% of firms are still managing to make a profit, most are lucky to break even. Trust me, breaking even for the rest of 2020 will be a victory as there are others have been crippled by the pandemic and will be forced into closure.

The industry is in crisis mode, but things will eventually stabilise. When they do, recruitment agencies who have taken the necessary proactive steps to strengthen their cashflow will be best placed to survive and then pull ahead of the pack.
The hard truth: Cash will run out
Profits are down across the board and the struggle has only just begun. Many companies who are staying afloat now will likely encounter a world of pain when Government subsidies come to a halt in September and October. The number of companies going into liquidation is rising, with numbers expected to go through the roof later this year. This means fewer opportunities for recruitment, particularly in the perm market as unemployment rises.

Lack of confidence about the future will make perm recruitment an unfeasible option for many employers. Without a positive cashflow stream from perm, recruitment agencies could go deep into the red and the cash will eventually run out. Cashflow has never been more important. The time to take control is now, get your debtor days down and very much under control.
Risks and opportunities on the other side
Right now, businesses are dealing with immediate challenges like working from home and adapting to new technology. While some of these changes may be temporary, there's no doubt things will look very different on the other side. The economic forecast is grim this is a global pandemic, after all. However, amidst the madness, there is an opportunity for recruitment agencies, we are skilled at finding and moving talent around on demand.
As restrictions ease around the world, global supply chains will be tested. When market sectors re-open, pent-up demand will drive the need for new, flexible staffing arrangements and practices which can respond quickly and efficiently. That could be a silver lining for temp and contract recruitment. The potential for viral clusters in the workplace is also likely to sway employers towards flexible staffing solutions as a way to manage this risk. So how can recruitment companies capitalise on this? Start forward planning now.
Growth today equals strength tomorrow
The need to balance short-term needs with long-term priorities is critical in business, especially in these uncertain times. Most recruitment agencies have understandably focused on short-term solutions by quickly slashing staff numbers, hours and remuneration in an effort to reduce costs. While reducing costs is important, it's not conducive to growing a business and, although we're still in the grips of crisis, it's not too soon to think about growth. In fact, it's essential to start now, so your recruitment agency is ready for life after COVID-19.
Funding solutions to fuel your growth
If you need finance to grow your recruitment firm,
APositive Workforce Finance
can help. APositive are recruitment and labour hire finance specialists and long-term industry partners of SIM. They offer funding for temp, contract and perm recruitment, plus solutions to help you stay cashflow positive while growing your business.
The first step to getting financially fit is to complete APositive's short Finance & Back Office Health Check. A Workforce Finance Consultant will be in touch to discuss the results, the improvement opportunities and the best way forward for your firm.
For more information on APositive, or to speak to someone today, simply complete the
contact form
or call 1800 276 748.

Author:
Nigel Harse FRCSA
About: Highly regarded and widely sought after for his knowledge, unwavering passion and innovation, Nigel is a 40-year veteran of the recruitment industry.
Connect via:
Twitter
LinkedIn