The high cost of churn hurts as smaller agencies fail to ride the perm wave
Posted by Nigel Harse FRCSA on 19 February 2019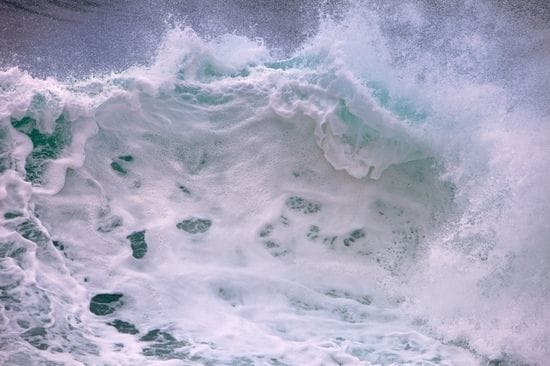 "The recruitment industry in Australia is booming. In fact, I'd go as far as to say that I've never seen it this good. Demand for permanent roles is high, business confidence is strong and interest rates are low." - the opening lines of my blog last month

I've said it before but I need to say it again, changes are imminent for the Australian recruitment industry.

With early indications from our December 2018 data suggesting that this new year may not start as buoyantly as the last one finished, now is the time to tighten up your plan and get ready to steer your ship to success. And like any good vessel the best way to ensure it sails through smooth waters is to have all hands on deck.

In short, your staff are going to be key, perhaps more than ever this year and holding onto them is absolutely critical.

While this might all sound familiar, statistics suggest that there are still many firms not getting the picture. In fact, average staff turnover in our industry is sitting at an alarming 47% - (December 2018 figures) that's the highest I've seen in quite some time and it presents a huge risk for business owners. The facts are clear, staff churn negatively impacts morale and productivity and lower productivity means lower profits. A sustainable business will now be questioning their hiring, induction and education process and looking to ensure that the starting point for all newcomers into the business is up there with the best and that, unreliable habits of the past remain in the past! Resolving the staff retention problem should be amongst the highest of your priorities if your turnover is above 25%.
When size matters
For the smaller agencies and in particular those with a high dependency on permanent revenue, high churn in staff numbers will hurt. Losing permanent recruiters will decrease capacity to fill roles, meaning billings will start to slip almost instantly.
And if your placement numbers are falling don't be tempted to fill everything and anything that comes through the door, stick to your knitting and focus on roles that align to your core business and strategy. Remember when you work on roles that aren't part of your business strategy, efficiency inevitably drops because every one-off job is like a work of art that you haven't charged appropriately for. What you're left with after a lot of hard work is talent pool you cannot place.
Larger companies can inevitably invest more heavily into staff retention but it's not always down to the dollars. Ensuring communication is open, honest and encourages feedback is something smaller firms, more nimble firms are often best equipped to do.
A look at the strength of the 2018 perm numbers

Recruitment agencies with between 1 and 10 employees reported small but steady growth in 2018. These firms averaged a 3% to 6% year on year increase in perm sales during 2018 compared to 2% to 4% growth in 2017.

Firms with between 11 and 20 employees were, without doubt, the star performers during 2018 with year on year average perm sales growth of between 20% and 22%, with the top of this group yielding perm sales growth in excess of 30%.

Mid-sized firms that's those with between 21 and 40 staff, also enjoyed riding the wave with perm sales growth averaging between 15% and 20%.

While these figures are positive, small to medium sized firms also stand to lose the most if staff retention isn't prioritised. Losing up to 47% of a 10 or 20-person team will hit hard so regardless of how strong you think your business is, check and double check how your business is ensuring staff are recognised, rewarded and developed.

Be realistic about how your company is performing and with which clients and if you don't like the answers you get act now.

To gain an insight into how your business stacks up against others in the industry, download our free e-book here.

Author:
Nigel Harse FRCSA
About: Highly regarded and widely sought after for his knowledge, unwavering passion and innovation, Nigel is a 40-year veteran of the recruitment industry.
Connect via:
Twitter
LinkedIn