Coronavirus: Impacts and recommendations for recruitment agencies
Posted by Nigel Harse FRCSA on 19 March 2020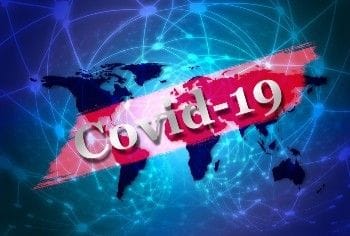 The economy is being hit hard by the coronavirus pandemic. Learn how coronavirus impacts the recruitment industry and how to minimise the damage to your recruitment agency.
Just a few weeks ago, coronavirus was a whisper on the social radar. As the number of confirmed cases increased, so did toilet paper sales and panic. Now, with more than 8,000 fatalities worldwide, coronavirus is sending shockwaves through the global economy and the consequences are dire for recruitment agencies.

If your recruitment firm is feeling the pinch, you are not alone. Read on to learn how coronavirus is threatening the entire recruitment industry. Plus, get tips on how your recruitment agency can survive the crisis by being proactive and implementing a cost reduction plan and having an emergency cost reduction plan ready for prompt roll out.

Coronavirus crushes market confidence
Coronavirus impacts the recruitment industry in a myriad of ways. As more people choose to self-isolate, more businesses are opting to close temporarily. Some have been forced to shut down, as the government imposes tighter bans on travel and activity every day. Even supply chains are suffering, with restrictions around import/export and overdemand for goods.

In terms of workplace protocols, many businesses have implemented measures which allow staff to work from home. However, soon we may not be able to have staff in offices or on the floor at all. There's no denying the seriousness of the situation and the impact it has on market confidence.

Perm hiring, in particular, relies on market confidence and, right now, there is none. With the current fear around coronavirus, even the most secure businesses will be reluctant to commit to perm hiring. Temp and casual hiring may also suffer if social distancing orders continue. Plus, as the stock market plummets, most businesses will inevitably tighten their purse strings. However, it would be fair to expect pockets of the temp and contract market to expand and grow.

The biggest threat to recruitment profits since the GFC
Coronavirus has already affected the economy at an alarming rate the worst we've seen since the Global Financial Crisis of 2008. Perm hiring fell by 60% within months during the GFC. For most recruitment agencies, it was a long road to recovery with some taking three years to get back on track. If the same thing happens in today's market, it could spell disaster for many recruitment firms.

As Nigel Harse of Staffing Industry Metrics says, "Globally, we're facing a whole new world, and all economies are feeling the pressure. As well as the spread of coronavirus, we're still reeling from the impacts of the bushfires which ravaged the country earlier this year. Based on market insights, I hold grave concerns for our recruitment industry. In just 4 to 6 weeks' time, I predict a 50% reduction in gross profit for recruitment agencies.

"I know that's not what recruiters want to hear, but my intention isn't to cause panic. Instead, I want to encourage agencies to take control before things get worse. That means drawing up an Emergency Cost Reduction Plan to survive coronavirus. If recruitment agencies can stem the flow, I believe they can get through this crisis but they need to start now."

Creating an Emergency Cost Reduction Plan things to consider
Just like governments are planning ahead to combat the impacts of coronavirus, so should recruitment agencies. An Emergency Cost Reduction Plan is the first critical step. Here are some questions to consider when creating your plan.

1. Is your team costing too much?
Your team is your biggest operating expense and the most likely way you can quickly control and reduce costs. Ideally, you should spend a maximum of 60% of gross profit on your team, however many recruitment agencies spend 80%. To work out what you should be spending, consider what a poor quarter would look like (based on a 60% fall in gross profit from Q4 of 2019) then calculate your staffing costs as a % of this. This is the figure you should aim for in your emergency plan.

2. Is your discretionary spending under control?
Recruitment agencies are notorious for excessive discretionary spending. Considering the industry experienced record growth before the coronavirus outbreak, you will likely have many costs that can be cut. You should aim for 2% to 3% of gross profit as your maximum spend, so draw up a list and start slashing.

3. Is your marketing making returns?
In the current climate, there's no room for low-return marketing. If your marketing efforts aren't translating to sales, it's time to make some cuts. Plan for expenditure of 3% to 4% of gross profit and be prepared to reduce this long term.

4. How productive are your people?
Are your people meeting expectations for productivity and performance? Recruitment consultants in Australia doing an average job produce $200k to $240k per year. If you have anyone on your team producing less than $15k per month, take a good hard look at their performance. Decisions will need to be made around reducing your headcount, asking team members to take a pay cut, reducing working hours, using up any outstanding holiday entitlements etc.

5. How healthy is your cashflow?
Amidst the coronavirus uncertainty, you can't afford to be complacent with cashflow. Review your figures closely every week, ensuring that debts don't blow out. Better still, be proactive and speak with major clients now to make sure you are paid on time, every time.
Greg Savage of The Savage Truth has asked me to share his thoughts and says, "Two things are certain. It's going to get much worse, and it's going to cause a significant economic slowdown.
The corona virus is a different cause to what we have seen before, but the resulting fall in revenue is the same as any downturn. The fact is your revenues (and cash. I repeat, and cash) are going to fall much faster than you can cut your expenses.. especially if you dally.
Having traded through many downturns I have learned that you never regret a quick, decisive and meaningful response to a recession. You always regret a slow response.
No one knows what the "right' thing to do is because we don't know what the future holds. But we know enough to appreciate that doing nothing is a disaster, and chipping away at the edges is little better. We must get our cost base down now. Not ten percent. Thirty percent, forty per cent, or even more".
Final thoughts
When creating your Emergency Cost Reduction Plan, remember to communicate clearly with your team. Discuss the scenarios that might occur and how different stakeholders may be affected.
While we have no idea how long the coronavirus pandemic will last, it's clear that teamwork and preparation will be key to how well your recruitment agency copes. Be open, be transparent, and respect the fact that people are sensitive during this challenging time.

How does your recruitment agency compare?
Find out how your business metrics stack up against a snapshot of current industry results with Staffing Industry Metric's free Complimentary Benchmark Report. You'll get access to a free sample dashboard, with 12 Fast Fact Reports highlighting benchmark comparisons specific to you.

Author:
Nigel Harse FRCSA
About: Highly regarded and widely sought after for his knowledge, unwavering passion and innovation, Nigel is a 40-year veteran of the recruitment industry.
Connect via:
Twitter
LinkedIn